The Forecast is Sweater Weather
Posted by LOIS CHADBURN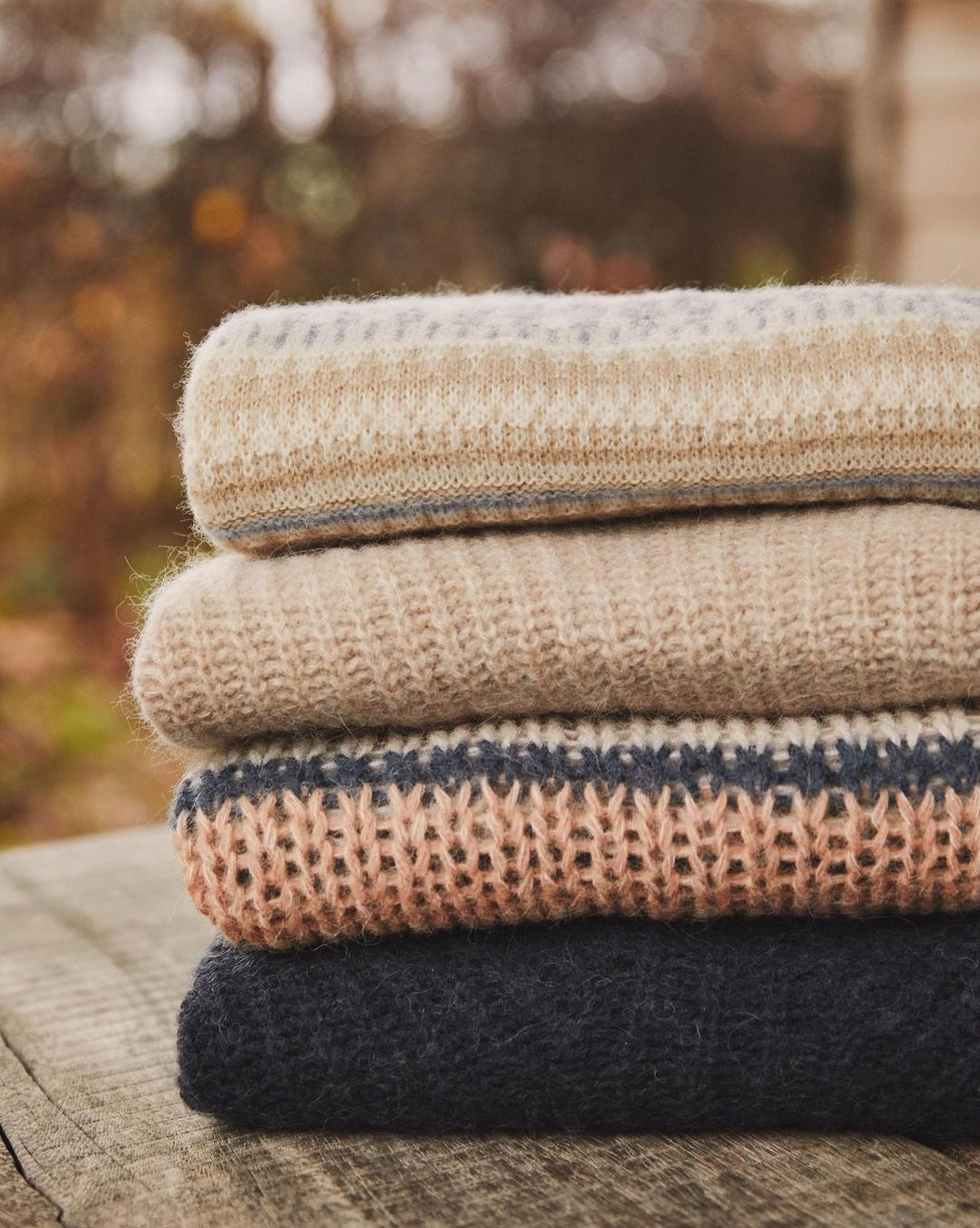 Sweater weather can last all year in B.C.
These pro tips will keep your knitwear looking brand new for seasons to come
When it comes to "sweater weather" trends for fall 2021, the team at Lolly's loves all shapes and styles, including cable knit, boxy, bow-embellished, cardigan, collared/uncollared, merino, cashmere, oversized or cropped.
With the right pieces, it's so easy to pull off sophisticated sweater weather looks that will take you from the office, to a casual day of brunch and shopping, to an evening including dinner and drinks.
With very little effort, the right oversized sweater thrown over a pair of tights or skinny jeans, will also make you the best-dressed mom on the soccer field or at the hockey rink. In other words, sweaters can be such an easy, yet timeless look, for real women living real lives.
Sweater weather typically launches near the end of September and, depending on the weather, in B.C. can really last all year — and so should your sweaters.
Sweater weather pro tips Lolly's tends to favour wool blends in the knitwear it sells to ensure comfort. The experts from Part Two and Joules offer these tips on which wool is which, and for caring for your knitwear.
Marino wool
· Merino wool is special in that it traps more heat between the fibres, making it warmer than a synthetic wool, but not heavier. This specialty wool comes only from merino sheep.
Cashmere
· Famous for its soft pile, cashmere sweaters have a luxurious and opulent feel, which is softer and warmer than traditional sheep's wool. The silky fibres don't have that itchy quality of normal wool, but still provide exceptional warmth without having to layer up. Cashmere is typically considered the premium of wools.
Lambswool
· Lambswool can come from any sheep, unlike merino wool which can only come from the merino sheep. This fine wool variety is incredibly soft and requires minimal processing, meaning it's ideal for all kinds of knitwear and perfect for sweater weather.
Washing
· Most knitwear can be washed in a machine – unless otherwise stated on the care label.
· Always wash in cold water and on the "handwash" or "casual" function.
· Try to use wool detergent or a gentle laundry soap and keep the amount used to a minimum.
· Make sure to use the gentlest spin cycle your machine offers.
· If hand washing, roll your knitwear in a towel and gently squeeze out the excess water.
· Pro tip: always fill your washing machine with similar garments, which will not only protect your knitwear, but it also means you're not wasting water.
Drying
· Carefully roll your knitwear in a towel and press it gently to remove excess water.· Reshape if required, ensure all buttons are fastened and gently pull the pockets and the hems straight.
· Dry flat on a towel or a drying rack.
· Never hang wet knitwear on a hanger or you'll end up with shoulder lumps and no one wants shoulder lumps. In fact, even when it's dry, soft knitwear should always be folder.
Pulled thread fix
· You'll be pleased to learn that a snag is relatively simple to fix in just a few easy steps.· Gently stretch the material around the snag back into shape — you should see some of the thread disappear back into the garment.
· Turn the sweater inside out and carefully pull the thread back through or push it with a blunt needle.
· Finally, smooth out your garment until it's returned to normal. 
Storage
· Add a few cedar balls to your closet when storing your knitwear, which will leave your sweaters nice and fresh and discourage moths.